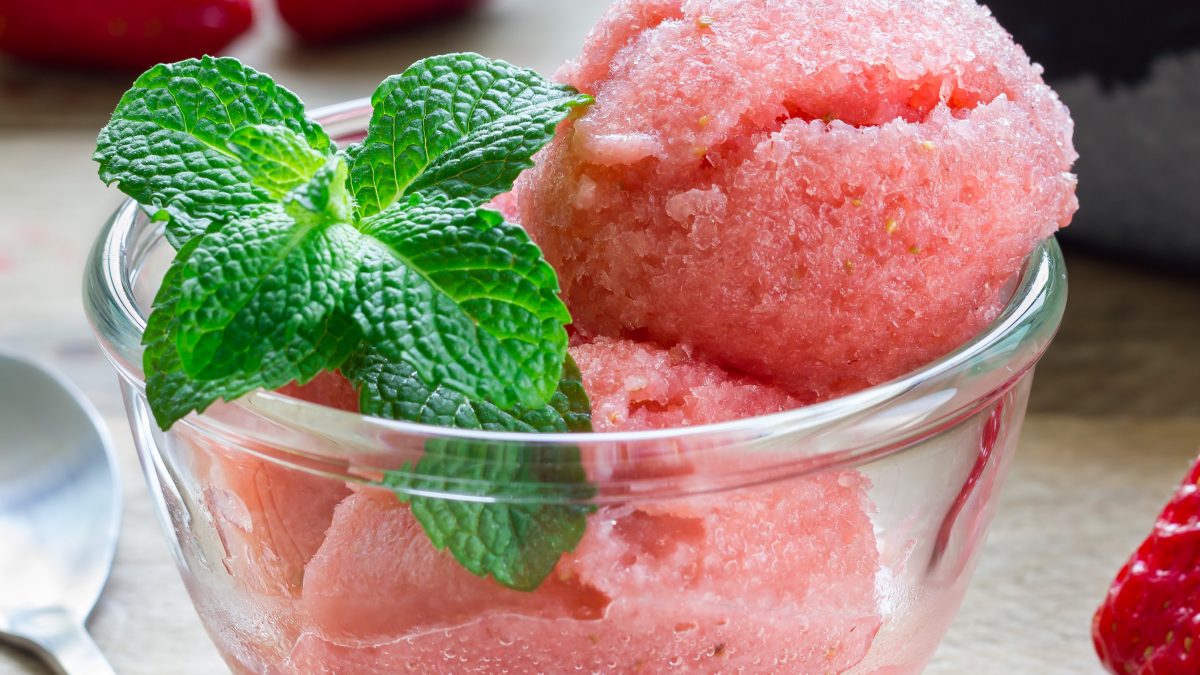 Super Simple Strawberry Sorbet
As the weather heats up we're looking for ways to cool down, and this super simple strawberry sorbet recipe is one you've got to try. Not only is it refreshing, it's fat free and can be made with or without an ice cream maker. Talk about a win / win / win!
And the best part is, if you stop by Sunflower Farms, you can pick up strawberry plants and grow your own fruit either in pots or in the ground. It's easier than you might think and you'll just love the taste of your own home grown fruit in just 4 to 6 weeks.
We have lots of plants in stock, many with berries on them already. And, our expert staff can give you all of the advice you'll need to get started.
Super Simple Strawberry Sorbet with or without an Ice Cream Maker
This super simple strawberry sorbet recipe is a guilt free dessert.
1 pound fresh strawberries
1 cup sugar
1/2 cup water
1/4 cup lemon juice
Pinch salt
Create a simple syrup by combining the water and sugar in a small sauce pan and bringing mixture to a boil, stirring until sugar is dissolved. Simmer for 3 minutes and then remove from heat and allow to cool completely

Wash, dry, and hull strawberries. Cut in half.

Add strawberries to the bowl of a food processor and pulse until they are broken down but are still somewhat chunky. Add the simple syrup, lemon juice, and salt, and processor at full speed until very smooth.

Churn in your ice cream maker according to the manufacturer's instructions or pour the strawberry mixture into a 9" glass or metal cake pan or other freezer-safe container. Place in the freezer and set a timer for 30 minutes.

After 30 minutes, remove from the freezer and stir with a fork, breaking up any chunks that form. Smooth the sorbet out and put back into the freezer.

Continue this process until the sorbet is completely frozen.

To serve, remove sorbet from the freezer and let it rest on the counter for 5 to 10 minutes until you can easily scoop it into bowls. Garnish with a mint leaf and diced fresh strawberries.
Want to try another strawberry recipe? Take a look at our Spinach Salad with Strawberries and Feta.
Other Articles You'll Enjoy
Stay Informed! Join Our Mailing List
Upcoming Events
There are currently no events.